The ACM Guide to Computing Literature
The ACM Guide to Computing Literature is the most comprehensive bibliographic database in existence today focused exclusively on the field of computing, making this A&I service—which seamlessly integrates with ACM's full-text articles—a true starting point for anyone looking to search and access computing's rapidly growing archive.
2,237,215 Bibliographic Records
1,406,570 Abstracts
231,000 Distinct Titles
6,000+ Publishers' Content
1,037,013 Conference Proceedings records
882,391 Journals & Magazines
183,538 Books
73,689 Theses
25,398 Technical Reports
3,771 RFC Documents
More than an index, the Guide to Computing Literature serves as the engine that drives the most exciting functionality of the ACM Digital Library, including features such as ACM Author Profile Pages, which includes bibliographic and bibliometric data for over 1,500,000 authors in the field of computer science, and the ACM Institutional Profile Pages, which includes bibliographic and bibliometric data for every academic, government, and industry organization publishing articles in the field.
For Practitioners
ACM Queue's "Research for Practice" is your number one resource for keeping up with emerging developments in the world of theory and applying them to the challenges you face on a daily basis. RfP consistently serves up expert-curated guides to the best of CS research, and relates these breakthroughs to the challenges that software engineers face every day. In this installment of RfP is by Nitesh Mor, a PhD candidate at UC Berkeley working on the next generation of globally distributed computer systems with a special focus on data security and privacy. Titled "Edge Computing," this RfP gives an overview of some of the most exciting work being done in the area of computing infrastructures and applications. It provides an academic view of edge computing through samples of existing research whose applications will be highly relevant in the coming years.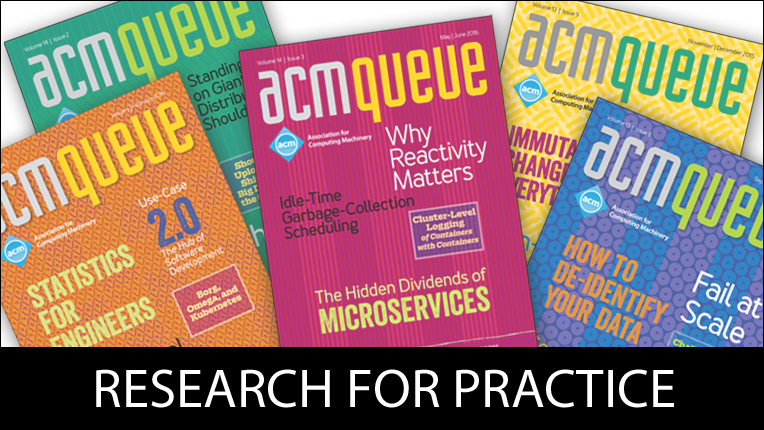 Written by leading domain experts for software engineers, ACM Case Studies provide an in-depth look at how software teams overcome specific challenges by implementing new technologies, adopting new practices, or a combination of both. Often through first-hand accounts, these pieces explore what the challenges were, the tools and techniques that were used to combat them, and the solution that was achieved.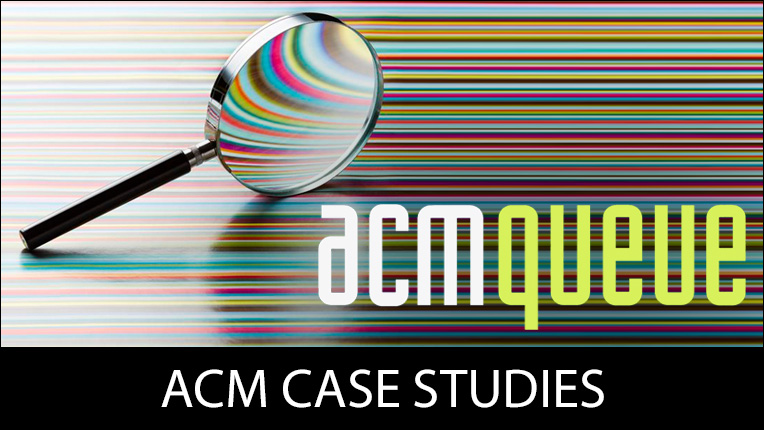 Career Resource
ACM offers lifelong learning resources including online books from Safari, online courses from Skillsoft, TechTalks on the hottest topics in computing and IT, and more.