The Digital Library: DL Corporate Pricing
ACM offers a global subscription license for unlimited concurrent users and article downloads, with both on-site and remote access included. Subscriptions include access to the complete ACM Digital Library, with the exception of the ACM Book Series (available via separate purchase) and the Guide to Computing Literature bibliographic database. Single site subscription options are also available upon request.
To determine subscription prices, new subscribers are placed in a Year 1 tier determined by their annual revenue and total staff. Upon renewal of the agreement, the total number of full-text article downloads will be used along with the Year 1 tier to assess renewal pricing.
2022 Corporate DL Pricing
All Digital Library subscriptions starting within the 2022 calendar year (January 1 to December 31) will receive the 2022 pricing.
Premier Resource
The most comprehensive collection of full-text articles and bibliographic records covering computing and information technology includes the complete collection of ACM's publications.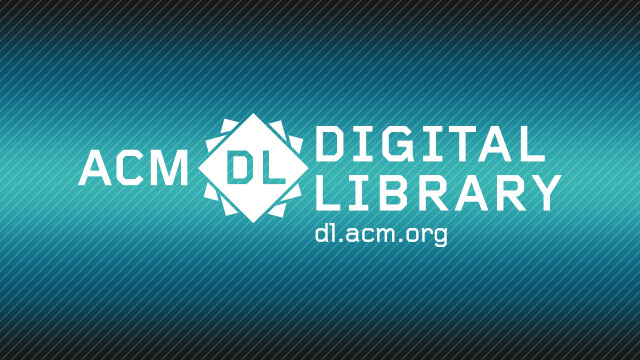 Year 1 subscribers are given a Tier Classification and price based on the following weighting system:
Annual Revenue
| Annual Revenue (USD) | Value |
| --- | --- |
| <25M | 1 |
| 25M to 100M | 2 |
| 100M to 250M | 3 |
| 250M to 500M | 4 |
| 500M to 1B | 5 |
| 1B to 5B | 6 |
| 5B to 10B | 7 |
| 10B to 25B | 8 |
| 25B to 50B | 9 |
| >50B | 10 |
Total Staff
| Total Staff | Value |
| --- | --- |
| <250 | 1 |
| 251 to 500 | 2 |
| 501 to 1,000 | 3 |
| 1,001 to 3,000 | 4 |
| 3,001 to 5,000 | 5 |
| 5,001 to 10,000 | 6 |
| 10,001 to 30,000 | 7 |
| 30,001 to 50,000 | 8 |
| 50,001 to 70,000 | 9 |
| >70,000 | 10 |
Weighting System
| Total of Two Values | Tier Classification | 2022 Price (USD) |
| --- | --- | --- |
| 2 or 3 | 1 | $18,035 |
| 4 or 5 | 2 | $24,048 |
| 6 or 7 | 3 | $35,147 |
| 8 to 10 | 4 | $49,943 |
| 11 to 13 | 5 | $60,117 |
| 14 or 15 | 6 | $70,291 |
| 16 or 17 | 7 | $86,014 |
| 18 | 8 | $102,930 |
| 19 | 9 | $111,910 |
| 20 | 10 | $122,083 |