Table of Contents (TOC) Alerts by RSS or Email
Any individual is able to set up an RSS or email alert when a new Table of Contents for a particular publication within the ACM Digital Library is made available. To do so a person must have an ACM Web Account. ACM Web Accounts are free and easy to set up. To create a Web Account click on the 'SIGN UP' link which can be found on the upper right handle corner of any page within the Digital Library.
Binders
Binders are personal collections of articles established by individual users of the ACM Digital Library and are available to anyone with an ACM Web Account (sign up here). Both the binders and articles within the binders can be annotated and shared with other users of the DL. These collections can be exported in a variety of bibliographic formats, including BibTex, Endnote, and ACM Ref formats. An on-the-fly pdf of a collection can be generated allowing the user to build "custom publications", however, access to the full text of these materials is controlled by your library or personal subscription.
Why I Belong to ACM
Hear from Bryan Cantrill, vice president of engineering at Joyent, Ben Fried chief information officer at Google, and Theo Schlossnagle, OmniTI founder on why they are members of ACM.
ACM is a volunteer-led and member-driven organization. Everything ACM accomplishes is through the efforts of people like you. A wide range of activities keep ACM moving, including organizing conferences, editing journals, reviewing papers and participating on boards and committees, to name just a few. Find out all the ways that you can volunteer with ACM.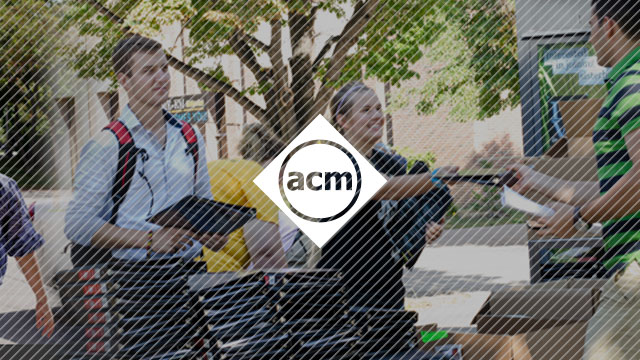 You can use your technical skills for social good and offer volunteer support on software development projects to organizations who could not otherwise afford it. SocialCoder connects volunteer programmers/software developers with registered charities and helps match them to suitable projects based on their skills, experience, and the causes they care about. Learn more about ACM's new partnership with SocialCoder, and how you can get involved.