Table of Contents (TOC) Alerts by RSS or Email
Any individual is able to set up an RSS or email alert when a new Table of Contents for a particular publication within the ACM Digital Library is made available. To do so a person must have an ACM Web Account. ACM Web Accounts are free and easy to set up. To create a Web Account click on the 'SIGN UP' link which can be found on the upper right handle corner of any page within the Digital Library.
Binders
Binders are personal collections of articles established by individual users of the ACM Digital Library and are available to anyone with an ACM Web Account (sign up here). Both the binders and articles within the binders can be annotated and shared with other users of the DL. These collections can be exported in a variety of bibliographic formats, including BibTex, Endnote, and ACM Ref formats. An on-the-fly pdf of a collection can be generated allowing the user to build "custom publications", however, access to the full text of these materials is controlled by your library or personal subscription.
Written by leading domain experts for software engineers, ACM Case Studies provide an in-depth look at how software teams overcome specific challenges by implementing new technologies, adopting new practices, or a combination of both. Often through first-hand accounts, these pieces explore what the challenges were, the tools and techniques that were used to combat them, and the solution that was achieved.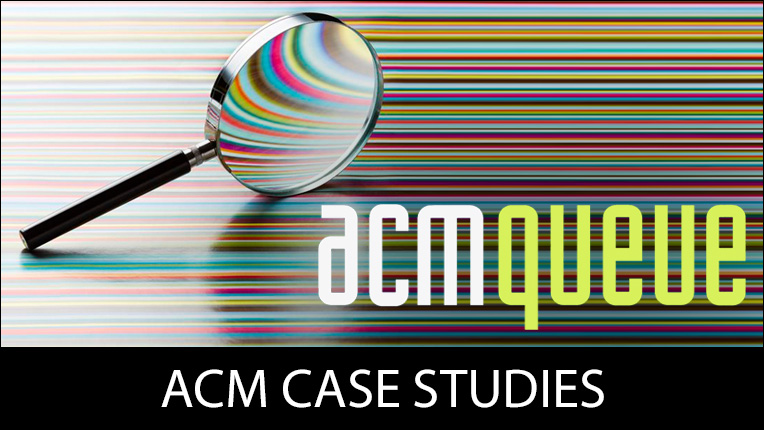 Why I Belong to ACM
Hear from Bryan Cantrill, vice president of engineering at Joyent, Ben Fried chief information officer at Google, and Theo Schlossnagle, OmniTI founder on why they are members of ACM.
ACM Queue's "Research for Practice" is your number one resource for keeping up with emerging developments in the world of theory and applying them to the challenges you face on a daily basis. In this installment, Dan Crankshaw and Joey Gonzalez provide an overview of machine learning server systems. What happens when we wish to actually deploy a machine learning model to production, and how do we serve predictions with high accuracy and high computational efficiency? Dan and Joey's curated research selection presents cutting-edge techniques spanning database-level integration, video processing, and prediction middleware. Given the explosion of interest in machine learning and its increasing impact on seemingly every application vertical, it's possible that systems such as these will become as commonplace as relational databases are today.