Below is ACM's current listing of marketing and promotional materials. Hard copies of these documents are available upon request.
Additionally, ACM would like to assist librarians to build awareness of the ACM Digital Library as a valuable resource to the greatest extent possible. Please contact ACM to let us know how we can help.
Please contact us at dl-info@acm.org.
ACM Brochure and Flyers
ACM Digital Library Brochure (Booklet)
ACM Digital Library Flyer - Chinese
ACM Digital Library - Industry Verticals
ACM Posters
For Practitioners
ACM Queue's "Research for Practice" consistently serves up expert-curated guides to the best of computing research, and relates these breakthroughs to the challenges that software engineers face every day. This installment of RfP is by Anna Wiedemann, Nicole Forsgren, Manuel Wiesche, Heiko Gewald, and Helmut Krcmar. Titled "The DevOps Phenomenon," this RfP gives an overview of stories from across the industry about software organizations overcoming the early hurdles of adopting DevOps practices, and coming out on the other side with tighter integration between their software and operations teams, faster delivery times for new software features, and achieving a higher level of stability.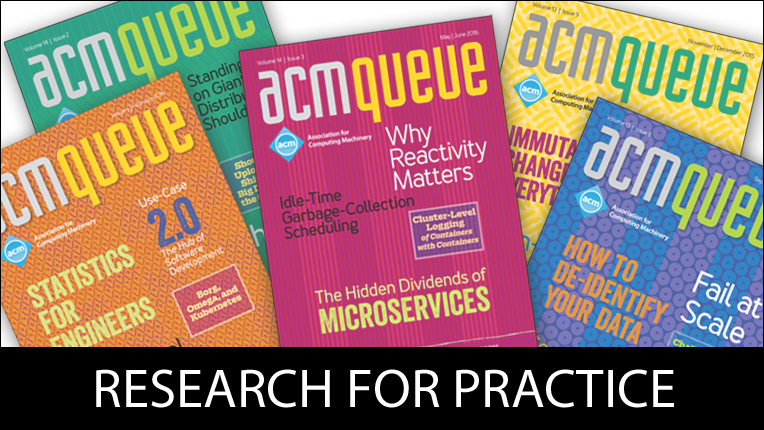 Career Resource
ACM offers lifelong learning resources including online books from Safari, online courses from Skillsoft, TechTalks on the hottest topics in computing and IT, and more.