The Digital Library : 2010 LAB Meeting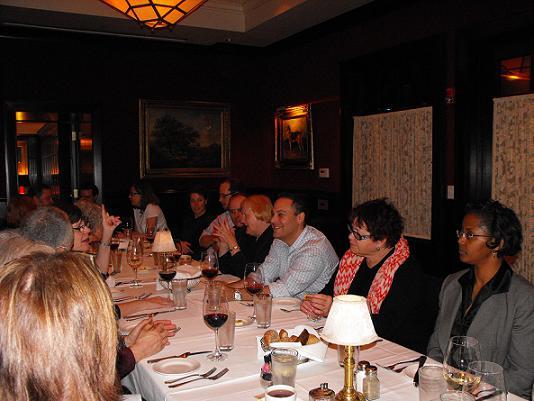 ACM organized the first meeting of its Library Advisory Board for 2010.
In an effort to learn more about issues impacting the global institutional library community, ACM held the first in a series of several meetings with prominent librarians from around the world. The goal of this first meeting was to seek advice on a range of economic, strategic, and technical issues related to institutional libraries and the ACM Digital Library.
The following is a list of librarians from the Americas that participated in the first meeting, which was held at ACM Headquarters in New York City on March 25-26, 2010:
Diane Geraci - Massachusetts Institute of Technology
Carol Hutchins - New York University
Diane Cass - University of Rochester
Mandy Havert - University of Notre Dame
PJ Purchase - University of Phoenix
Peter Hirtle - Cornell University
Victoria Reich - Stanford University / LOCKSS
Xan Arch - Stanford University
Sharon Dyas-Correia - University of Toronto
Nancy Gibbs - Duke University
Willow Dressel - Princeton University
Allan Bell - University of Waterloo
Ana Lucía Macías Chiu - Tecnológico de Monterrey, Mexico
Ed Wickersham - IBM Corporation
For Practitioners
ACM Queue's "Research for Practice" is your number one resource for keeping up with emerging developments in the world of theory and applying them to the challenges you face on a daily basis. In this installment, Dan Crankshaw and Joey Gonzalez provide an overview of machine learning server systems. What happens when we wish to actually deploy a machine learning model to production, and how do we serve predictions with high accuracy and high computational efficiency? Dan and Joey's curated research selection presents cutting-edge techniques spanning database-level integration, video processing, and prediction middleware. Given the explosion of interest in machine learning and its increasing impact on seemingly every application vertical, it's possible that systems such as these will become as commonplace as relational databases are today.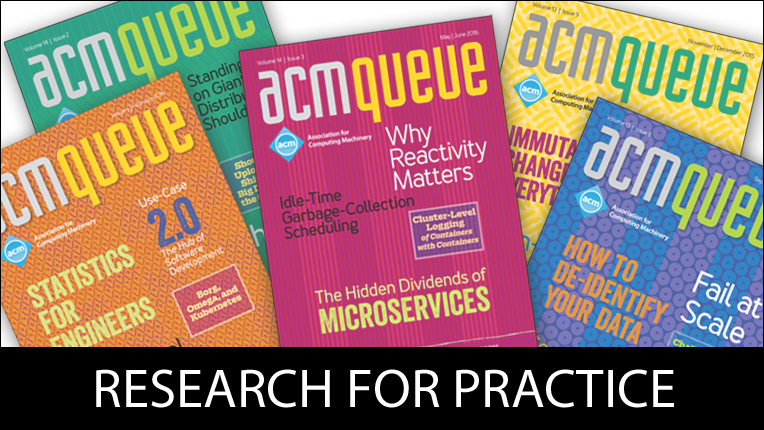 Why I Belong to ACM
Hear from Bryan Cantrill, vice president of engineering at Joyent, Ben Fried chief information officer at Google, and Theo Schlossnagle, OmniTI founder on why they are members of ACM.
Written by leading domain experts for software engineers, ACM Case Studies provide an in-depth look at how software teams overcome specific challenges by implementing new technologies, adopting new practices, or a combination of both. Often through first-hand accounts, these pieces explore what the challenges were, the tools and techniques that were used to combat them, and the solution that was achieved.