ACM ANNOUNCES 2013 DIGITAL LIBRARY PRICING

ACM has recently released the 2013 pricing for access to its online full-text article database, the ACM Digital Library for the academic, government, and corporate market segments. In an effort to maintain the affordability and significant value that partner institutions have come to rely on from ACM for its publications, price increases have once again been kept to below the industry norms for databases of this size and functionality.

It is important to note that these increases relate to the full list prices for the Digital Library and that academic consortium-based pricing varies based on factors such as usage, tiering and developing country discounts. For more information regarding the 2013 published list prices, please click on the following links:

2013 Academic Pricing
2013 Government Pricing
2013 Corporate Pricing

For more information regarding 2013 pricing and related policies, please contact: (Academic) Nolen Harris (Nolen.Harris@hq.acm.org) and (Corporate and Government) Kevin Steiner (Steiner.Kevin@hq.acm.org).
HEADLINES AT A GLANCE

News From ACM
---
NEWS FROM ACM
ACM TO START TESTING REMOTE ACCESS ON ACM DIGITAL LIBRARY

Over the past months, ACM has been developing a new tool to enable access to the ACM Digital Library from remote locations and mobile devices to further enhance the value that Librarians and end users are getting from the ACM Digital Library, the largest and most comprehensive database of content for the scholarly computing community.

As more and more students, educators, researchers, and practitioners work remotely, it is becoming increasingly important for them to have access to their institutions' knowledge resources off campus or away from the office, wherever and whenever they need access to these materials.

As a result, ACM has developed this new service to make it easy for users of ACM's Digital Library to download articles while outside their institution's established Internet Protocol (IP) authenticated servers. This new service is currently in a testing phase and ACM invites subscribing libraries to participate in the pilot that enables these libraries to extend access to their authorized users, allowing them to download full text articles from ACM's Digital Library platform using any web enabled device, such as a remote desktop, smartphone, laptop, or tablet.

To activate this service, interested institutions should contact Nolen Harris at nolen.harris@hq.acm.org for Academic Subscribers and Kevin Steiner at steiner.kevin@hq.acm.org for Corporate and Government clients.

Once remote access is enabled, users simply sign in with their free ACM Web Account while on their institutions' authenticated network. This will establish the connection between the individual user and the library subscription. The web account can then be used on any device that supports a web browser and in any location for a period of 30 days. Once signed in, the name of the institution will appear at the top of the DL page indicating that the user is recognized as an authorized user of that institution and usage from participating individuals will be recorded on their institution's COUNTER reports.

To learn more about Remote Access Service, please go to our librarian website at


http://librarians.acm.org/acm-start-testing-remote-access-acm-digital-libra
ry
NEW ACM JOURNAL APPROVED: THE ACM TRANSACTIONS ON ECONOMICS AND COMPUTATION

ACM Transactions on Economics and Computation (TEAC) is a new journal focusing on the intersection of computer science and economics. Of interest to the journal is any topic relevant to both economists and computer scientists, including but not limited to the following: algorithmic game theory, mechanism design, design and analysis of electronic markets, computation of equilibria, cost of strategic behavior and cost of decentralization, learning in games and markets, systems resilient against malicious agents, economics of computational advertising, paid search auctions, agents in networks, electronic commerce, computational social choice, recommendation/reputation/trust systems, and privacy.

(Print) ISSN 2167-8375
(Online) ISSN 2167-8383
ACM SIGNS AGREEMENT WITH INCOMMON FOR REMOTE ACCESS TO SCHOLARLY LITERATURE DATABASE

ACM has signed an agreement with InCommon, the US Federation which uses SAML-based authentication and authorization systems (such as Shibboleth), to broaden access to its member institutions. Shibboleth is an open source identity management tool which allows individuals, such as students, researchers, and educators to use a single sign-on process to access multiple online information resources, including the ACM Digital Library.

Over the past year, ACM has started supporting Shibboleth in Ireland, the United Kingdom, Austria, Germany, and Switzerland, based on increasing demand to provide new and innovative access solutions for academic libraries. Recently, this demand has expanded to the United States and this new Agreement with InCommon is the first step to providing such services to US-based institutions.

Librarians interested in using Shibboleth or similar solutions to gain access to the ACM Digital Library on behalf of their institutions are encouraged to contact ACM directly at dl-info@hq.acm.org with the following information:
The institution name and Entity ID
List of any scope affiliation
Contact information at institution
ACM COMPUTING CLASSIFICATION SYSTEM (CCS) UPDATED

A group of 150 ACM volunteers, a third of them ACM Fellows, collaborated with ACM Staff and with Semedica, Division of Silverchair, to create the 2012 version of the CCS.

Semedica brought its experience in building ontologies while the ACM volunteers provided the domain expertise.

The Update Project was led by Professor Zvi Kedem of NYU who served as its Editor-in-Chief, working closely with Bernard Rous, ACM Director of Publications.

The previous version of the CCS was used as a starting point but much has changed since that version was rolled out in 1998! The search logs of the ACM Digital Library were mined for new terms and phrases that are in common use. Other relevant taxonomies were consulted. Articles from the ACM Digital Library were used as a test-bed.

The new CCS was completed several months ago. A complete mapping of the 1998 CCS to the new one has just been completed. The new CCS will be rolled out in September. It will be freely available for non-commercial uses in several formats, including SKOS, Word, and HTML.

Stay tuned to the ACM Digital Library Home Page at http://dl.acm.org for the appearance of the 2012 ACM CCS in September.
ORDER PRINT CONFERENCE PROCEEDING TITLES

In our ongoing commitment to providing relevant and technically excellent resource materials to the computing and library communities, ACM announced in late April 2012, the availability of print versions of ACM's conference proceedings which utilizes a cutting edge Print on Demand (POD) system.

ACM is collaborating with Lightning Source to provide POD versions of its conference proceedings. Lightning Source works with a number of well-established book distributors such as Amazon, Barnes & Noble, Baker & Taylor, Ingram Book Company and NACSCORP to fill orders from individual and institutional customers.

Currently, there is a list of more than 90 Conference Proceeding titles and more will be added periodically when it becomes available. Interested libraries may order through any of the following vendors:
Baker & Taylor
Ingram Book Company
NACSCORP
Detail information on the Print Conference Proceedings can be found at the Librarian Resource website http://librarians.acm.org/order-print-conference-proceedings.
ACM PARTNERS WITH CONSORTIA IN ARGENTINA AND BANGLADESH

This summer ACM continued to expand the global reach of the ACM Digital Library with two new consortium partnerships in Argentina and Bangladesh.

In July 2012, ACM partnered with Systems Link International to provide ACM DL access to over fifty-five (55) academic members of the Science and Technology Ministry of Argentina (MINCyT). The Ministry was created in 2007 to promote economic and social development in Argentina through science and technology-innovation.

In August 2012, ACM also partnered with Global Information Systems Technology (GIST) Pvt., Ltd. to offer Digital Library access to thirty (30) Bangladesh academic institutions through the University Grants Commission of Bangladesh (UGC). UGC Bangladesh is the funding body of all the affiliated public, private and international Universities in Bangladesh. Its mission is to ensure the quality of higher education throughout the country.

Libraries participating in both of these new licenses will have complete access to the full-text of ACM's wide range of leading, high-quality scholarly publications in the Digital Library and the full advantage of the ACM DL's platform with cutting-edge search and discovery functionality. This includes access to over 60 periodicals, thousands of conference proceedings, newsletters, and technical magazines, as well as unfettered access to the ACM Guide to Computing Literature, the computing field's most comprehensive bibliographic database of scholarly literature.

Local libraries in both Argentina and Bangladesh interested in learning more about either of these deals should address their correspondence to the appropriate contact below:

MINCyT (Argentina):
Systems Link International
13301 NW 47th Avenue
Opa-Locka, FL 33054
Email: biblioteca@systemsint.info
(786) 281-0079

UGC (Bangladesh):
Global Information Systems Technology Pvt. Ltd
877, Udyog Vihar, Phase – V
Gurgaon, Haryana – 122 016
Email: sales@gist.in
Phone: 91 – 124 – 4614000
Fax: 0124 - 4052913
ACM TO OFFER CUSTOMIZED DIGITAL LIBRARY TRAINING SESSIONS

ACM will provide customized web-based training sessions upon request by institutional, corporate and government subscribers to introduce them officially to ACM's publications and our platform, the ACM Digital Library, which is both a full-text database as well as a very large bibliographic database focused entirely on computing.

These training webinars can be customized to meet the specific needs of the users focusing on any aspect of the Digital Library. The length of each training session is approximately half hour to an hour. Here are some of the topics which you will receive instructions to.
Using ACM Usage Reports
Introduction to ACM Author Profile Pages
Using the ACM DL Advanced Search Feature
Introduction to ACM Computing Reviews
2013 ACM DL Pricing Overview
Introduction to Key ACM Titles
Introduction to Institutional Profile Pages
For more information about organizing such a webinar with ACM, please contact us at dl-info@hq.acm.org.
ACM JOURNAL IMPACT FACTORS CONTINUE TO DOMINATE THE RANKINGS IN COMPUTER SCIENCE

The recently released 2011 Thomson Reuters' Journal Citation Reports® (JCR®) Science Edition now covers 32 ACM journals, adding two journals over the past year to the JCRs coverage, including ACM Transactions on Knowledge Discovery from Data and ACM Transactions on Reconfigurable Technology and Systems.

As in past years, ACM continues to dominate the top rankings in the areas of Computer Science - Theory & Methods, Computer Science - Software Engineering, Computer Science - Hardware & Architecture, Computer Science - Artificial Intelligence, Computer Science - Cybernetics, Computer Science - Information Systems, and Computer Science - Interdisciplinary Applications, but in recent years ACM Journals have had an increasing impact on areas outside Computer Science, including Logic, Applied Mathematics, Engineering - Electrical & Electronic, Nanoscience & Nanotechnology, and Telecommunications.

While the number of citations and impact factors for all ACM Journals continues to grow and ACM's journals are highly ranked in comparison to their peers in each of the categories covered by the JCR, ACM is pleased to note that the following journals are ranked in the top 10 in several categories covered by the JCR and are widely considered among the best journals in their respected categories.
Researchers and scholars rely on the JCR® as a well-established and respected source of publication metrics, such as citation statistics and impact factors, to assist them in their journal submission decisions. The following ACM journals are currently covered by the 2011 JCR Science Edition:
COMMUNICATIONS OF THE ACM GOES MOBILE

iPhone, iPad and Android Apps Offer New Way to Access Current and Archived CACM

NEW YORK – July 26, 2012 – ACM's flagship publication Communications of the ACM, http://cacm.acm.org the monthly magazine that delivers leading-edge content to the worldwide computing community, is now accessible as an easy-to-use mobile application for iPhones, iPads, and Android devices. These new downloadable apps enable ACM's more than 100,000 members to access CACM's information, insights, and ideas from distinguished columnists and industry luminaries in computing and information technology in a new way. They also offer personalized tools for sharing, searching, and storing important news stories anytime, anywhere.

"For an increasing number of academic researchers, IT practitioners, software developers, students, and educators, CACM is considered one of the handful of must-read publications in the field of computer science," said Scott E. Delman, Director of Group Publishing for ACM. "These new mobile tools provide yet another convenient way to track breaking news, emerging technology, peer-reviewed research, and opinions and viewpoints from this generation's most well recognized computing and technology leaders and innovators."

The CACM mobile apps also feature:
Touch screen navigation to find articles
Article sharing with friends and colleagues via email, text messaging, and social networking
Searches of the entire CACM archive, dating back to 1958, by keyword, author or title
One-click option to save any article in a personal folder
Screen auto-orientation
Users of the CACM apps must be registered individual members of ACM with valid Web Accounts in order to receive regularly updated content and view all content. The apps will automatically publish content from the CACM website every business day, and with each new issue of CACM, which is published monthly.

For access to downloadable CACM apps for Android devices click on http://bit.ly/QythPc.

For access to downloadable CACM apps for iPhones, click on http://bit.ly/HWEAfw.

For iPads, click on http://bit.ly/MEa0JR.

More information on ACM's CACM is available at http://cacm.acm.org/
ACM DIGITAL LIBRARY UPCOMING CONFERENCES

The ACM Digital Library sales and management team attend many conferences year round all over the world. We are always happy to meet with our consortia and agent partners at these events. Please see the list below for the events ACM will be attending in 2012 and 2013. To schedule a meeting, or to request any other information, please email dl-info@acm.org.

October 10th – 14th, 2012
Frankfurt Bookfair
Messegelande
Ludwiq-Erhard-Anlage 1
60327 Frankfurt am Main Germany
Booth: N450

November 12th – 15th, 2012
SC12
Salt Palace Convention Center
100 SW Temple
Salt Lake City, UT 84011
Booth: 4061

January 25th - 28th, 2013
ALA Midwinter 2013
Washington State Convention & Trade Center
4th Floor Halls A-F
Convention Place, Seattle, WA 98101
Booth: 1226

April 10th - 12th, 2013
The Association of College Research and Libraries (ACRL) National Conference
Indiana Convention Center
Indianapolis, IN
Booth: 1209

ACM also sponsors hundreds of conferences and symposia each year, as part of our continuing mission to support computer science education and curricula reform. Here is a list of ACM Conferences scheduled for the next couple of months.

Conference: ASE'12: IEEE/ACM International Conference on Automated Software Engineering
Facility: Essen Germany
Starts: 03-Sep-12 Ends: 07-Sep-12

Conference: DocEng '12: ACM Symposium on Document Engineering
Facility: Paris France
Starts: 04-Sep-12 Ends: 07-Sep-12

Conference: ICFP'12: ACM SIGPLAN International Conference on Functional Programming
Facility: Copenhagen Denmark
Starts: 09-Sep-12 Ends: 15-Sep-12

Conference: ICER '12: International Computing Education Research Conference
Facility: Auckland New Zealand
Starts: 10-Sep-12 Ends: 12-Sep-12

Conference: RecSys '12: Sixth ACM Conference on Recommender Systems
Facility: Dublin Ireland
Starts: 10-Sep-12 Ends: 13-Sep-12

Conference: ICAC'12: 9th International Conference on Autonomic Computing
Facility: San Jose CA USA
Starts: 16-Sep-12 Ends: 20-Sep-12

Conference: ESEM '12: 2012 ACM-IEEE International Symposium on Empirical Software Engineering and Measurement
Facility: Lund Sweden
Starts: 19-Sep-12 Ends: 20-Sep-12

Conference: PACT '12: International Conference on Parallel Architectures and Compilation Techniques
Facility: Minneapolis MN USA
Starts: 19-Sep-12 Ends: 23-Sep-12

Conference: Grid'12: The 13th IEEE/ACM International Conference on Grid Computing
Facility: Beijing China
Starts: 20-Sep-12 Ends: 23-Sep-12

Conference: MobileHCI '12: 14th International Conference on Human Computer Interaction with Mobile Devices and Services
Facility: San Francisco CA USA
Starts: 21-Sep-12 Ends: 25-Sep-12

Conference: GPCE'12: Generative Programming and Component Engineering
Facility: Dresden Germany
Starts: 26-Sep-12 Ends: 28-Sep-12

Conference: MODELS '12: ACM/IEEE 15th International Conference on Model Driven Engineering Languages and Systems (formerly UML)
Facility: Innsbruck Austria
Starts: 01-Oct-12 Ends: 05-Oct-12

Conference: SIGDOC 2012: The 30th ACM International Conference on Design of Communication
Facility: Seattle WA USA
Starts: 03-Oct-12 Ends: 05-Oct-12

Conference: ITS '13: The ACM International Conference on Interactive Tabletops and Surfaces
Facility: St Andrews United Kingdom
Starts: 06-Oct-13 Ends: 09-Oct-12

Conference: ESWEEK'12: Eigth Embedded System Week
Facility: Tampere Finland
Starts: 07-Oct-12 Ends: 12-Oct-12

Conference: UIST '12: The 25th Annual ACM Symposium on User Interface Software and Technology
Facility: Cambridge MA USA
Starts: 07-Oct-12 Ends: 10-Oct-12

Conference: BCB' 12: ACM International Conference on Bioinformatics, Computational Biology and Biomedicine
Facility: Orlando FL USA
Starts: 08-Oct-12 Ends: 10-Oct-12

Conference: SIGITE' 12: ACM Special Interest Group for Information Technology Education Conference
Facility: Calgary AB Canada
Starts: 11-Oct-12 Ends: 13-Oct-12

Conference: SOCC '12: ACM Symposium on Cloud Computing
Facility: San Jose CA USA
Starts: 14-Oct-12 Ends: 17-Oct-12

Conference: SIGUCCS '12: ACM SIGUCCS Annual Conference
Facility: Memphis TN USA
Starts: 15-Oct-12 Ends: 19-Oct-12

Conference: MSWiM '12: The 15th ACM International Conference on Modeling, Analysis and Simulation of Wireless and Mobile Systems
Facility: Paphos AA Cyprus
Starts: 21-Oct-12 Ends: 25-Oct-12

Conference: SPLASH '12: Conference on Systems, Programming, and Applications: Software for Humanity
Facility: Tucson AZ USA
Starts: 21-Oct-12 Ends: 25-Oct-12

Conference: ASSETS '12: The 14th International ACM SIGACCESS Conference on Computers and Accessibility
Facility: Boulder CO USA
Starts: 22-Oct-12 Ends: 24-Oct-12

Conference: ICMI '12: INTERNATIONAL CONFERENCE ON MULTIMODAL INTERACTION
Facility: Santa Monica CA USA
Starts: 22-Oct-12 Ends: 26-Oct-12

Conference: RACS '12: Research in Applied Computation Symposium
Facility: San Antonio TX USA
Starts: 23-Oct-12 Ends: 26-Oct-12

Conference: DS-RT '12: Int'l Symposium on Distributed Simulation and Real-Time Applications
Facility: Dublin Ireland
Starts: 25-Oct-12 Ends: 27-Oct-12

Conference: Group '12: ACM 2012 International Conference on Support Group Work
Facility: Sanibel Island FL USA
Starts: 27-Oct-12 Ends: 31-Oct-12

Conference: ANCS '12: Symposium on Architecture for Networking and Communications Systems
Facility: Austin TX USA
Starts: 29-Oct-12 Ends: 30-Oct-12

Conference: CIKM'12: 21st ACM International Conference on Information and Knowledge Management
Facility: Maui HI USA
Starts: 29-Oct-12 Ends: 02-Nov-12

Conference: MM '12: ACM Multimedia Conference
Facility: Nara Japan
Starts: 29-Oct-12 Ends: 02-Nov-12

Conference: ICCAD '12: The International Conference on Computer-Aided Design
Facility: TBA likely San Jose CA USA
Starts: 04-Nov-12 Ends: 08-Nov-12

Conference: UCC '12: 2012 5th IEEE International Conference on Utility and Cloud Computing
Facility: Chicago IL USA
Starts: 05-Nov-12 Ends: 08-Nov-12

Conference: LBSN'12: 4th ACM SIGSPATIAL Workshop on Location-Based Social Networks
Facility: Redondo Beach CA USA
Starts: 06-Nov-12 Ends: 06-Nov-12

Conference: SenSys12: The 10th ACM Conference on Embedded Network Sensor Systems
Facility: Toronto ON Canada
Starts: 06-Nov-12 Ends: 09-Nov-12

Conference: SIGSPATIAL 2012 International Conference on Advances in Geographic Information Systems (formerly known as GIS)
Facility: Redondo Beach CA USA
Starts: 07-Nov-12 Ends: 09-Nov-12

Conference: ITS'12: Interactive Tabletops and Surfaces
Facility: Cambridge/Boston MA USA
Starts: 11-Nov-12 Ends: 14-Nov-12

Conference: SIGSOFT/FSE'12: 20th ACM SIGSOFT Symposium on the Foundations of Software Engineering (FSE-20)
Facility: Cary NC USA
Starts: 11-Nov-12 Ends: 16-Nov-12

Conference: IMC '12 : Internet Measurement Conference
Facility: Boston MA USA
Starts: 14-Nov-12 Ends: 16-Nov-12
Career Resource
ACM offers lifelong learning resources including online books and courses from Skillsoft, TechTalks on the hottest topics in computing and IT, and more.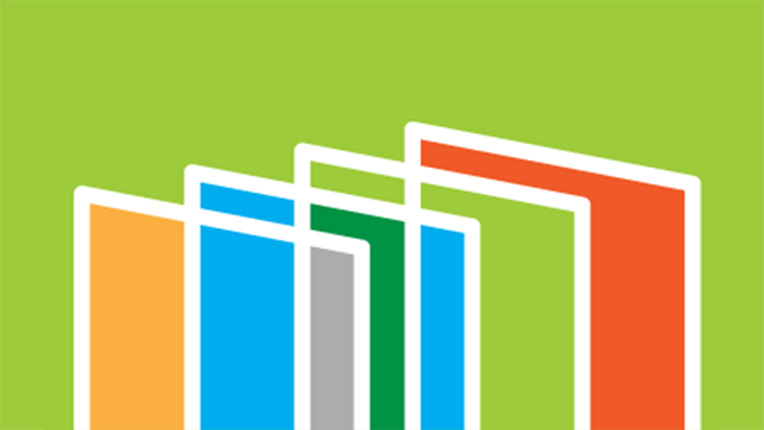 Written by leading domain experts for software engineers, ACM Case Studies provide an in-depth look at how software teams overcome specific challenges by implementing new technologies, adopting new practices, or a combination of both. Often through first-hand accounts, these pieces explore what the challenges were, the tools and techniques that were used to combat them, and the solution that was achieved.