ACM OPEN – Frequently Asked Questions
Who is eligible for the open access publishing option?
All corresponding authors from an institution participating in ACM OPEN may choose to have their research articles published Open Access in ACM journals, conference proceedings and magazines, in perpetuity at the time of publication at no cost to the authors.
Will I continue to have access to the ACM articles I read?
Under the ACM OPEN agreement, faculty and students will continue to receive unlimited and unrestricted access to all articles in the ACM Digital Library, as according to ACM's regular terms of use found at ACM Digital Library Terms of Use.
Why should an institution encourage its researchers to publish their work Open Access?
If you publish your paper Open Access, you retain your rights as an author and your work becomes immediately accessible to the world for free. As a result, your research will be more widely disseminated and will have greater impact. Authors are able to choose a Creative Commons CC-BY license.
How will my article be open access?
Corresponding Authors will have the option to select the rights assignment option of their choice, including the option for all individual co-authors of the published article to retain the copyright to their article, provide ACM with an exclusive license to publish their article, provide ACM with a non-exclusive license to publish their article, and in the case of the authors' copyright retention, to make their published article shareable via the use of a Creative Commons license, with CC-BY as the default option.
How does this new agreement affect me serving as a reviewer or editor for ACM journals?
Your ability to choose which journals to review and edit will not be affected.
Can I continue to publish in the ACM journal, magazine or proceeding of my choice once the new agreement is in effect?
Your ability to choose where to publish your research will not be affected. Authors may continue to publish in and support any ACM publication of their choice.
How is my institution's ACM OPEN Tier classification determined?
Your institution's ACM OPEN Tier is determined by the average number of its affiliated corresponding authored peer-reviewed research articles published over the last 3 full year period. Current ACM OPEN-participating institutions will have their ACM OPEN Tier for the next license period determined by using the annual average from the final 3 years of their current ACM OPEN license period.
Newly participating institutions will have their tier fixed on April 1 of each year based on the publication data from the last 3 full calendar years. For example, as of April 1, 2022 all new ACM OPEN-participating institutions will be tiered according to their average publication output from the January 1, 2019 to December 31, 2021 period.
agreement provides the option for corresponding authors to publish their articles open access. Authors who do not want to publish open access may opt out and publish their articles as subscription-only behind the publication's paywall, as they have the option to do now.
What article types are eligible for OA publication in the ACM OPEN license model?
All fully peer-reviewed research articles newly published in ACM's magazines, conference proceedings and journals are eligible.
What sort of publication license is available to authors under the ACM OPEN license model?
The default choice for the corresponding author is to grant ACM the non-exclusive permission to publish and to use a CC-BY license; however the author may also choose to transfer copyright to ACM or to grant ACM an exclusive license to publish. If granting ACM the non-exclusive permission to publish, the author may also choose other CC licenses.
Once fully executed, may the ACM OPEN license agreement, including financial information be published?
Yes, however we ask for the actual signatures in the license to be redacted for purposes of identity protection.
How can I learn more about the ACM OPEN model?
Please contact dl-info@hq.acm.org for more information.
Written by leading domain experts for software engineers, ACM Case Studies provide an in-depth look at how software teams overcome specific challenges by implementing new technologies, adopting new practices, or a combination of both. Often through first-hand accounts, these pieces explore what the challenges were, the tools and techniques that were used to combat them, and the solution that was achieved.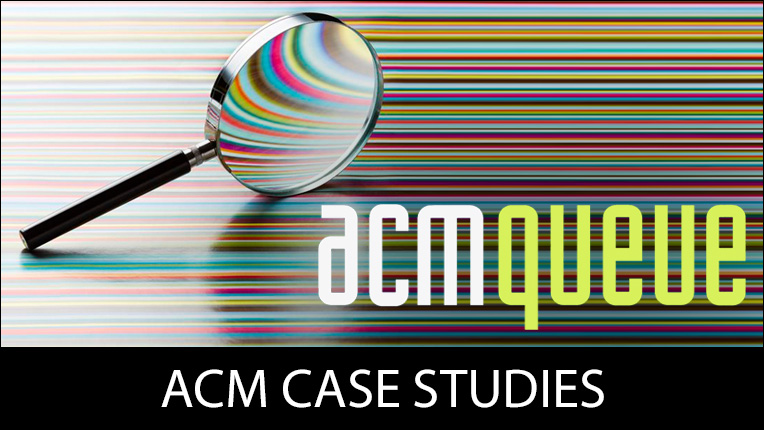 Career Resource
ACM offers lifelong learning resources including online books from O'Reilly, online courses from Skillsoft, TechTalks on the hottest topics in computing and IT, and more.