The Digital Library : Academic Computing Reviews Pricing
Download the 2014 Computing Reviews Pricing Guide Here
Download the 2013 Computing Reviews Pricing Guide Here
An annual subscription to Computing Reviews for academic institutions allows for access to the database with no limits to the concurrent users or downloads.
For academic institutions in the United States ACM uses Carnegie Classification based tiers.
2014 Academic Computing Reviews Pricing - United States is as follows:
Tier
2014 Tier List Price
2014 Consortium
Discount Pricing (50%)
1
$ 460
$ 230
2
$ 2,590
$ 1,295
3
$ 2,878
$ 1,439
4
$ 3,030
$ 1,515
5
$ 3,190
$ 1,595
International Institutions
ACM has one price. 2014 Academic Computing Reviews Pricing - International is as follows:
2014 List Price
2014 Discounted
Pricing (50%)
$ 2,878
$ 1,439
Please contact ACM at dl-info@acm.org or your consortia administrator for more information on consortia discounts.
Written by leading domain experts for software engineers, ACM Case Studies provide an in-depth look at how software teams overcome specific challenges by implementing new technologies, adopting new practices, or a combination of both. Often through first-hand accounts, these pieces explore what the challenges were, the tools and techniques that were used to combat them, and the solution that was achieved.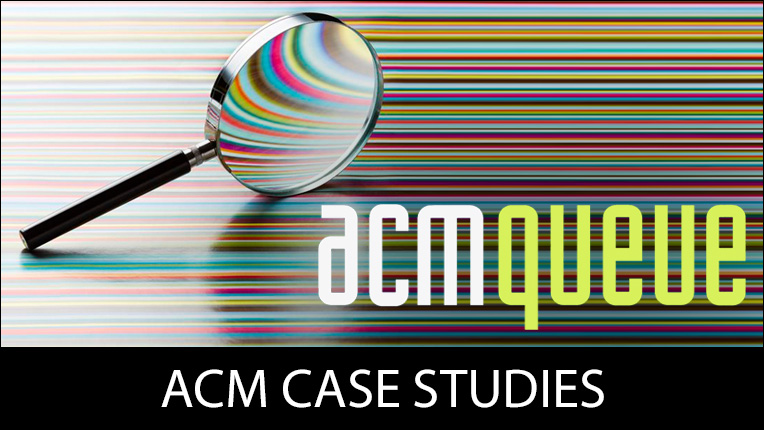 You can use your technical skills for social good and offer volunteer support on software development projects to organizations who could not otherwise afford it. SocialCoder connects volunteer programmers/software developers with registered charities and helps match them to suitable projects based on their skills, experience, and the causes they care about. Learn more about ACM's new partnership with SocialCoder, and how you can get involved.
ACM is a volunteer-led and member-driven organization. Everything ACM accomplishes is through the efforts of people like you. A wide range of activities keep ACM moving, including organizing conferences, editing journals, reviewing papers and participating on boards and committees, to name just a few. Find out all the ways that you can volunteer with ACM.